OUR MISSION

The primary goals of the International Society for Computer Assisted Surgery are:
To promote fundamental technological and clinical research in this field,

To foster a 

multidisciplinary approach

 and to stimulate, through congresses, symposia, seminars and other means, exchange of information and cooperation among members of the association,
To contribute to the promotion of technology and related medical interventions developed by industries related to computer- aided surgery,
To foster and participate in educational courses for scientists, engineers, and health care professionals as well as young researchers in the field.
CONFERENCES
To reach those goals, meetings are regularly organized with contributions from specialists in medical disciplines, engineers, physicists and information scientists from universities, hospitals, research centers and industries to stimulate cross-disciplinary exchanges.
ISCAS organizes conferences every year during CARS. Previous meetings took place in San Francisco (2000), Berlin (2001,2005,2007,2009, 2011), Paris (2002), London (2003), Chicago (2004), Osaka (2006),  Barcelona (2008), and Geneva (2010), Berlin (2011), Pisa (2012), Heidelberg (2013), Fukuoka (2014), Barcelona (2015), Heidelberg (2016), Barcelona (2017), Berlin (2018), Rennes (2019), and Munich (2020). T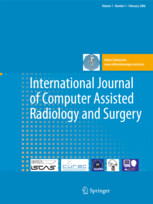 ISCAS ACCREDITATION
The objective of the accreditation process is to evaluate, improve and publicly recognize programs or sponsoring institutions active in Computer Aided Surgery (CAS) research and training. Accreditation is developed to improve the quality of teaching, learning, research, and professional practice. Access to ISCAS accreditation guidelines.

First accredited programs:
2010

The IRDC Academy and the University Hospital Leipzig present the annual Training Course for ENT-Surgery from 2010 July 8th – 10th focusing on middle ear, temporal bone and lateral skull base surgery. 

2011

The joint Master program on Computer Assisted Surgery, part of the Master program on Signals and Images in Medicine and Biology of theUniversity of Rennes 1, the University of Brest and the University of Angers (France)

The IRDC Academy and the University Hospital Leipzig present the annual Training Course ENT-AAS (Automatic Assistant Systems) for Middle Ear Surgery, July 13-16, 2011 focusing on ENT-Surgery with automatic assistance systems (ENT-AAs). Please visit the IRDC Webpage (training programs/workshops) for downloading the program: www.irdc-leipzig.de –
For more info, please contact Purang Abolmaesumi.